Dr. Douglas A. Lewis
J.D. Ph.D, Au.D, MBA
Dr. Lewis has over four decades with clinical, administrative, and legal experience in healthcare and in particular the hearing healthcare field. He currently performs a variety of hearing and balance healthcare and telehealth services in seven states as well as working with both military active duty personnel and veterans. He is a member of more than 20 professional societies and a very sought after author, speaker, entrepreneur, and professor. Dr. Lewis is also a licensed attorney along with numerous other professional licenses, runs another parallel business consulting company, and an accomplished musician performing with his band Paradygm Shyft. Dr Lewis is very excited about the new stand-alone facility and is actively seeing patients there.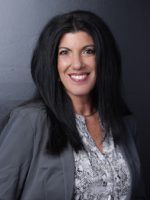 Erin Bowersock
H.A.S., Managing Director
Erin has been licensed as a Hearing Aid Specialist and working in the industry since 2005. She focuses on Hearing Aid Fittings and Aural Rehabilitation while providing the best experience possible for her patients. Erin is a member of the International Hearing Society, enjoys her role as an educator and teaches on an array of subjects to other providers in the Hearing healthcare field. Erin enjoys mission work and being out in the field reaching those that may not have ample opportunity for their hearing health. Her hobbies include riding Harley- Davidson motorcycles, dirt track racing, weight lifting, watching football (you will find her in the Dawg Pound) , and making bandanas. Erin admits to having a sweet tooth and loving Greek cuisine.